Congratulations to all students who tested in February!
Lee's Students – February 14th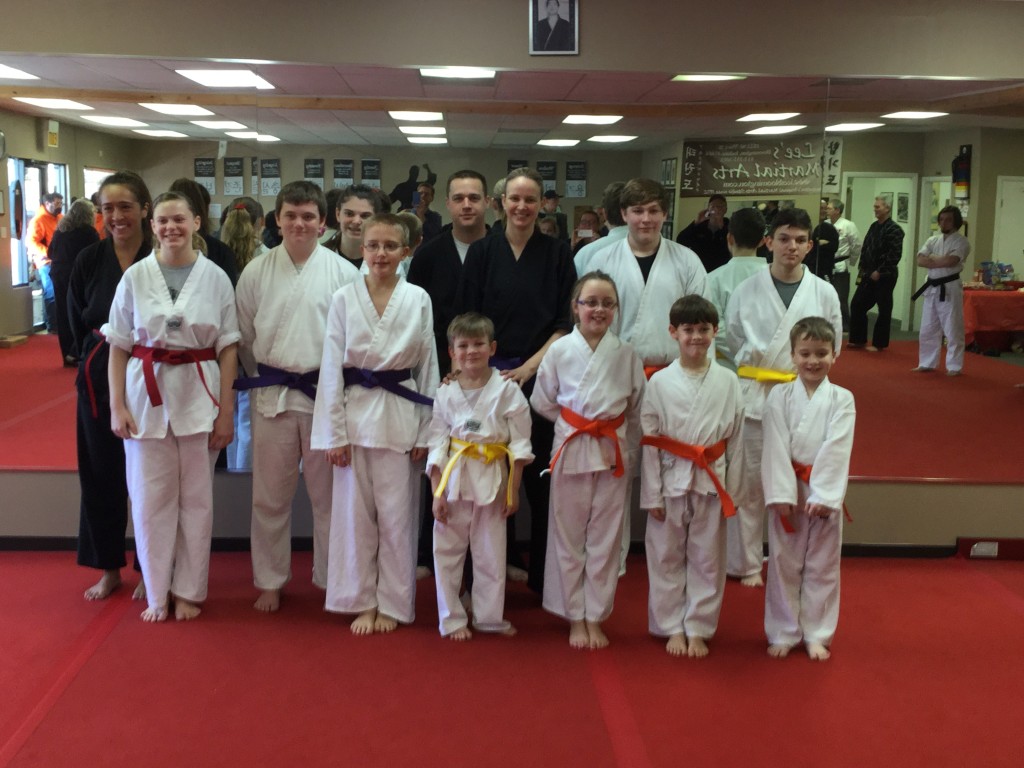 Back Row:  Donna (Red/Black -TKD/HKD), Courtney (Red), Steven (Brown – HKD), Blake (Orange)
Middle Row:  Blake (Red), Branden (Purple), Jerin (Purple), Kenin (Purple), Mark (Yellow)
Front Row:  Dominic (Yellow/Stripe), Octavia (Orange), Sawyer (Orange), Jacen (Orange)
YMCA Students – February 22nd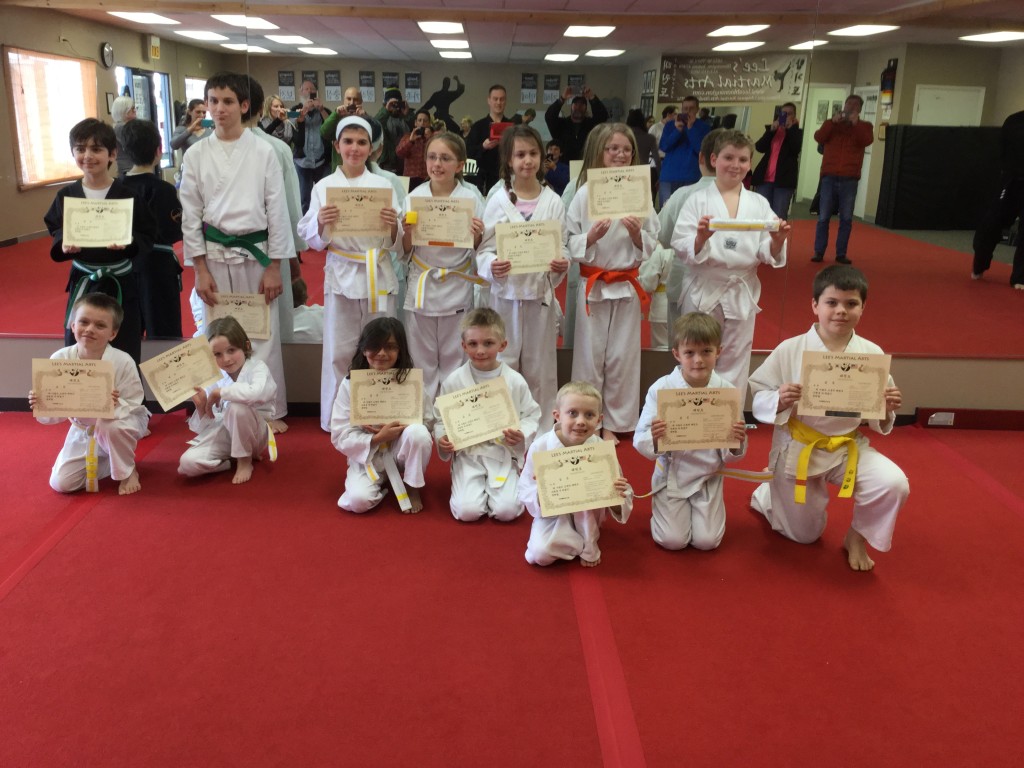 Back Row – John (Green), Sam (Purple/White), Stav (Yellow), Lucy (Yellow – Outstanding Student), Marlene (Yellow), Geneveive (Green/Stripe), Drake (Yellow/Stripe)
Front Row – Joe (Yellow), Lucas (Yellow), Sonia (Yellow), Evan (Yellow), Nate (Yellow), Charlie (Yellow), Ben (Orange/Stripe)
Black Belt Group Photo
This last photo is of the black belts who judged the test on February 14th, representing over 200 years of combined martial arts experience.
Back Row (Left to Right): Mr. T. Johnson, Master Johnson, Master Curry, Master Price, Mr. Williams.
Front Row (Left to Right) Ms. Coburn-Holtman, Grand Master Cecil, Mr. Jarvis, Mr. Chambers, Mr. Bohon, Mr. Gearhart, and Master Geissman.