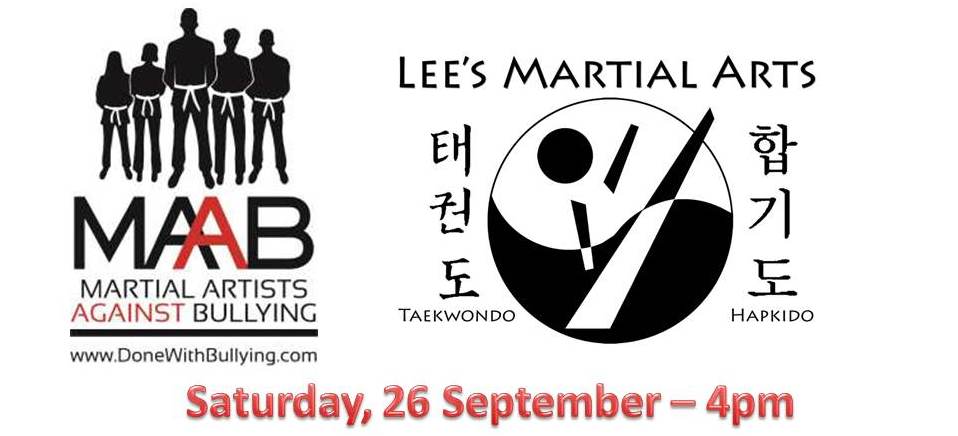 STAND UP, DON'T STAND BY.
Our Youth Students and Parents are invited to attend our FREE Anti-Bullying Event.
This event is aimed to help children of all ages overcome the negative impact of bullying.
Students will learn how to identify bullying behavior, realistic ways to avoid being a target of bullying, and how to stop bullying behavior.
Our Commitment is to minimize the effects of bullying behavior in grade school and middle school-aged children.
This event is recommended for our Youth Program children ages 6-13 and their parents.
Please register by emailing: events@leesbloomington.com or talk with Mr. Jarvis.